Design of Heater Treater package
| | |
| --- | --- |
| Project | Block 3&4 Development Project (PHASE II) |
| Owner | CC Energy Development S.A.L |
| Client | Petro Process Systems Pte. Ltd |
Scope of Work: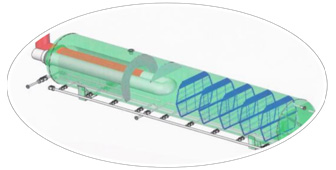 Process Design, Equipment Sizing, Thermal Design and package Engineering of Heater Treater package.
The scope of work also includes;
Preparation of P&IDs
Preparation of datasheets for burners
Preparation of Equipment sizing calculations
Preparation of Operation Manuals
Preparation of Maintenance Manuals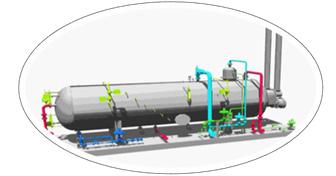 Address:
Petro6 Engineering & Construction Pvt. Ltd.
TVH Agnitio Park, 2nd Floor,
141 Rajiv Gandhi Salai (OMR)
Kandanchavadi, Chennai,
Chennai, Tamil Nadu - India 600 096.
Tel:
+91-44-4022-6368

Petro6 Engineering & Construction (Singapore) Pte Ltd
#06-31 Unity Centre,
51 Bukit Batok Crescent
Singapore-658 007

Petro6 Engineering & Construction (Myanmar) Pvt Ltd,
No-405, Building No.25
Yazana Business Center, Dhamazedi Road
Sanchaung Township, Yangon,
Myanmar
Email:
: info@petro6ec.com
: sales@petro6ec.com
: hr@petro6ec.com