Design of Booster Compressor Station
| | |
| --- | --- |
| Project | PY-1 Field Development Project |
| Owner | Hindustan Oil Exploration Company Ltd |
| Client | Hindustan Oil Exploration Company Ltd |
Scope of Work: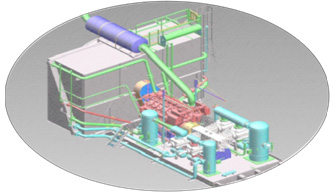 Conceptual Design, Detailed Engineering and Procurement Services for the installation of 5 Nos of 13.5 MMSCFD, Gas Engine Driven Reciprocating from 150 psig to 550 psig.
The scope of work also includes;
Performing Tie-ins from the existing plant
Modification of existing control system
Perform process study to operate the plant at low pressure
Site Grading and Pile Foundation Design
New Pipe rack design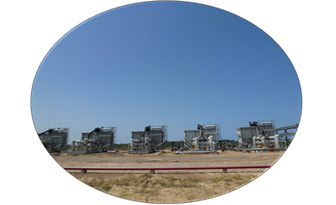 Address:
Petro6 Engineering & Construction Pvt. Ltd.
TVH Agnitio Park, 2nd Floor,
141 Rajiv Gandhi Salai (OMR)
Kandanchavadi, Chennai,
Chennai, Tamil Nadu - India 600 096.
Tel:
+91-44-4022-6368

Petro6 Engineering & Construction (Singapore) Pte Ltd
#06-31 Unity Centre,
51 Bukit Batok Crescent
Singapore-658 007

Petro6 Engineering & Construction (Myanmar) Pvt Ltd,
No-405, Building No.25
Yazana Business Center, Dhamazedi Road
Sanchaung Township, Yangon,
Myanmar
Email:
: info@petro6ec.com
: sales@petro6ec.com
: hr@petro6ec.com